The First All English Newspaper in Kumamoto City, Japan
Exchange emails with a native speaker of English
If you really want to improve your English skills, you should practice exchanging emails with a native speaker. Answer the questions below and send your answers to one of our staff members. You can also practice your speaking by skype or meeting in person.
Topic: Relationship
1. Do you have a boyfriend or girlfriend?
2. Where is a good place to go on a first date?
3. Do you want to hold hands in public?
4. What would make you break up?
5. How often do you want to meet your boyfriend or girlfriend?
6. Are you a jealous person?
7. What would you do if your parents didn't like your boyfriend or girlfriend?
8. Would you date someone twice your age?

Send your answers to someone on our staff. We will correct your English and answer you. Write the staff's name in the subject. Email: bluehillesl@yahoo.com
Male Female
David (USA) Sharon (Canada)
Randall (USA) Lisa (Canada)

Grammar 1
so far = not finished, more to go
Ex. I wrote 6 letters so far.
1. I've been to 10 countries so far.
2. I've had 3 girlfriends so far.
3. He has bowled 6 games so far.
4. She has baked 36 cookies so far.

Grammar 2
Ex. Even if you pass an English test, it doesn't mean your English level is high.
1. Even if a wild animal is sleeping, you should not approach it.
2. Even if a lady if cute, it doesn't mean she has a boyfriend.
3. Even if the electricity is turned off, you should not touch a wire.
4. Even if there are cookies on the table, you should if it is ok to eat them.

Foreigner's Voice
I was sitting in my apartment one afternoon and I was getting hungry. I decided to go to Hotto Motto which was close to my apartment. It was such a beautiful and sunny day, I decided to walk to get my food. On my way, I saw a police car pass me. I just kept walking and to my surprise, the same police car had made a u-turn. The two police officers in the car turned the red and blue lights on and pulled in front of me. I wasn't nervous because I had not done anything illegal. The first police officer got out of the car and walked up to me. He asked me for my passport of foreigner card. I asked the police officer, "What did I do wrong?" I had only been in Japan for a few months so I could not speak much Japanese. The second police officer got out of the car and told me that I had not done anything wrong. The officers were just stopping me to check my papers to make sure I was in Japan legally. I thought this was not a good way to welcome foreigners into Japan. While I was standing there with the police car lights on, the Japanese in their cars passed by and slowing down wondering what I had done wrong. I felt like a criminal even though I had not done anything wrong. It was so embarrassing so I wondered how many Japanese citizens know that Japanese police stop foreigners at random to check their papers. I didn't feel good so I never walked anywhere again. I hate when Japanese people ask me if I like living in Japan because this bad memory always comes to mind.
English Idioms
Idiom 1 - burn bridges = make a friend an enemy
Example:
Sam: I don't like Brenda anymore.
Ben: You should burn that bridge.
Idiom 2 - Wear your heart on your sleeve = fall in love quickly
Example:
Jill: I just met Danny a month ago but I think I love him.
Ray: You fall in love quickly. You wear your heart on your sleeve.
Idiom 3 - All ears = waiting to listen
Example:
Charles: I had a good time in Brazil.
Rachel: Tell me about your trip. I'm all ears.
Idiom 4 - wet behind the ears - inexperienced, new to something
Example:
Student: I'm going to start a new company.
Teacher: Good luck but you are wet behind the ears.
American Culture
Most American boys start working out and trying to build muscle in high school. All schools have a gym complete with weights. There are lots of sports in high school that require muscles and power. There is American football, wrestling, boxing and even in other sports like basketball and baseball require power. Sometimes the main motivation is that a lot of girls like boys with muscles. In football, the bigger a boy is the better he can play the game. However, in basketball a player doesn't want huge muscles because it makes it harder to run and dunk. Basketball players usually want to tone their muscles to get a 6-pack and toner muscles. In America, muscles usually mean a person can fight and protect their girlfriend. A lot of high school boys try to get some bulk and definition in their muscles. Most boys continue to try to get bigger in college or after graduating high school. Some high school may drink protein shakes or take vitamins in order to get bigger muscles. Although it is not common, some high school boys discover illegal drugs like steroids.
Carter G. Woodson
On December 19, 1875, Carter G. Woodson was born in Canton, Virginia. His parents were former slaves and were very poor. Carter's family was large, and he was needed to work on the farm. He was not able to go to school regularly. By the time he was seventeen, he had taught himself to read, write and do math. He finally graduated from high school and college. He received a Ph. D. degree in history from Harvard. He went on to teach French, Spanish, English and history in a Washington D.C high school.
In 1915 Woodson organized the Association for the Study of Negro Life and History. This organization was founded to collect and keep records about African Americans, and to publish books on African American life and history. Carter Woodson spent his whole life researching African American history. He published many books and journals.
In 1926, Woodson had the idea for Black History Week. He worked hard and made it a reality. Each year during the second week in February, exhibits, lectures and programs make people aware of the important contributions of African Americans.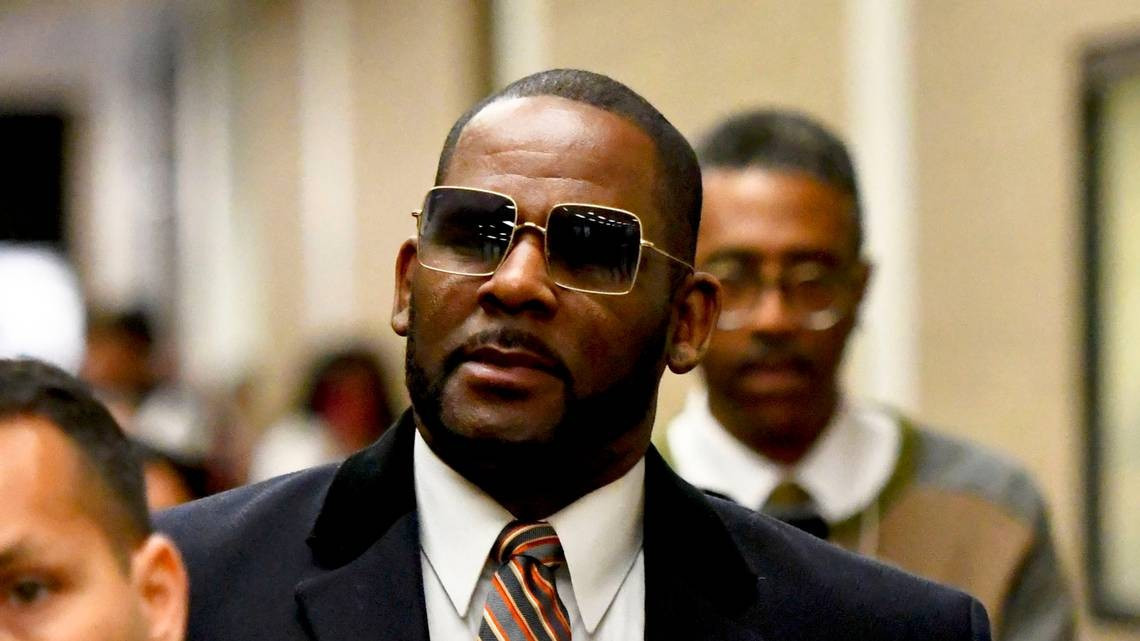 R. Kelly whose real name is Robert Sylvester Kelly was born in Chicago, Illinois in the USA. He started singing professionally in the 1980s and scored a lot of number 1 hit songs.
R. Kelly was accused of abusing young girls under 18 years old and some as young as 14 years old. He was accused of locking them in a room in his mansion and depriving them of food and a chance to use the bathroom. About 6 young girls who are adults now in 2022 testified against him in a court of law. Over his 30 year singing career, R. Kelly has sexually abused dozens of underage girls at his mansion. He would use his entourage to lure young girls backstage at his concerts in order to have sex with them. Some of the victims testified in court that R. Kelly would urinate on them and at times make them play in their own feces. He would dictate their every move in life from the kinds of clothes they wore which were baggy clothes so other men would not find them attractive to the professional sports teams they were allowed to cheer for.
Now, the disgraced R & B singer was convicted in federal court for racketeering and sex trafficking charges. The judge considered the fact that R. Kelly was sexually abused as a child when considered his sentence but ultimately sentenced him to 30 years in prison. R. Kelly is now 55 years old.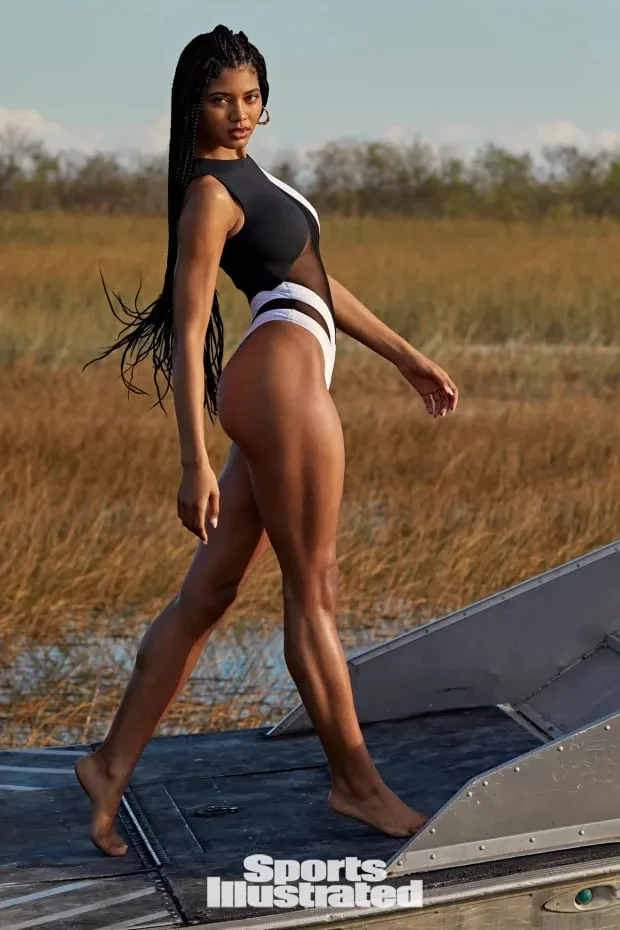 The 2018 star wore her hair in braids in 2021 to represent her true self and inspire young girls around the world. Danielle Herrington landed on the cover of 2018's SI Swimsuit issue just one year after her debut and became the third black woman to do so after Tyra Banks (1996, 97 and 2019) and Beyonce (2007). Herrington's Fiji photo shoot in 2017 was her first major modeling gig ever and she totally nailed it with the help of photographer Yu Tsai. Herrington, who is now the mom of a 19-month-old boy, was featured in the magazine for five consecutive years. For her most recent photo shoot, she asked the editor in chief at SI Swimsuit if she could wear her hair in braids. The Editor immediately agreed and said she always wants her models to feel comfortable in an industry that dictates how women can present themselves. "To be here really just feels like the most representative of myself and then also representative of the other young Black girls that are out there", she said in a few interviews. "The braids really take it up a notch. For my nieces to see that this is beautiful too, it really means a lot to me. This is so close to my heart and just so me."
Man: If anything happens to him, my people will be angry. To die in battle is glorious. To die in a tent is disgrace.
Chevy Chase: and with that, I give you Dr. Julius Greenbaum.
Dan Aykroyd: Thank you doctor.
Chevy Chase: I'll just step out for a smoke. Perhaps I'll stay here.
Dan: Today we will be removing the patient's appendix. First step in an operation of this particular type is to shave the patient. Forget it, Get on with it.
We'll skip the shave and go directly to the operation. The second step in an operation of this type is anesthetic.
Lady: Can't you tell he's already been given the required injection of pentathol?
Dan: Of course. He's already been given the required injections. Alright, let us begin the operation. Thank you doctor. Now the first incision.
Man in audience. Doctor, isn't that incision a bit high for an appendix?
Dan: Do you want to do the operation? Fine, you come on up here and you do it.
Man in audience: He was cutting into his chest.
Dan: Did you see me cut into his chest? Did I cut his chest? I was probing to determine muscle tone and skeletal girth. It's a new technique. We mock what we don't understand.
Chevy: Go ahead. I'm getting hungry.
Dan: and now the first incision. and now I will incise.
Chevy: Cut the sucker!
Man in audience: This man is dead.
From: the movie Spies Like Us
Youtube: Spies Like Us - Surgery Scene
Genre: Comedy