The First All English Newspaper in Kumamoto City, Japan
Exchange emails with a native speaker of English
If you really want to improve your English skills, you should practice exchanging emails with a native speaker. Answer the questions below and send your answers to one of our staff members. You can also practice your speaking by skype or meeting in person.
Topic: Relationship
1. Tell me about a trip you took.
2. Tell me a happy story about your childhood.
3. Tell me what kind of partner you like? Include appearance, clothes, body shape, personality...etc.


Send your answers to someone on our staff. We will correct your English and answer you. Write the staff's name in the subject. Email: bluehillesl@yahoo.com
Male Female
David (USA) Sharon (Canada)
Randall (USA) Lisa (Canada)

Grammar 1
regret = be sorry you said no
Ex. I regret not going to America when I had the chance.

1. I regret not speaking English when I had the chance.

2. I regret letting my parents move in with me.
3. I regret not driving to the store.
4. He regrets buying that toy for his son.

Grammar 2
injury = hurt really bad so that you have to see a doctor
Ex. He was injured in the car accident.

1. Ten people were injured in the earthquake.
2. Six people were injured in the fire.
3. How many people were injured in the bus accident?
4. Was anyone in your family injured in the typhoon?

Foreigner's Voice
I was sitting in my apartment one afternoon and I was getting hungry. I decided to go to Hotto Motto which was close to my apartment. It was such a beautiful and sunny day, I decided to walk to get my food. On my way, I saw a police car pass me. I just kept walking and to my surprise, the same police car had made a u-turn. The two police officers in the car turned the red and blue lights on and pulled in front of me. I wasn't nervous because I had not done anything illegal. The first police officer got out of the car and walked up to me. He asked me for my passport of foreigner card. I asked the police officer, "What did I do wrong?" I had only been in Japan for a few months so I could not speak much Japanese. The second police officer got out of the car and told me that I had not done anything wrong. The officers were just stopping me to check my papers to make sure I was in Japan legally. I thought this was not a good way to welcome foreigners into Japan. While I was standing there with the police car lights on, the Japanese in their cars passed by and slowing down wondering what I had done wrong. I felt like a criminal even though I had not done anything wrong. It was so embarrassing so I wondered how many Japanese citizens know that Japanese police stop foreigners at random to check their papers. I didn't feel good so I never walked anywhere again. I hate when Japanese people ask me if I like living in Japan because this bad memory always comes to mind.
English Idioms
Idiom 1 - make someone's blood boil = get very angry
Example:
Sam: I really don't like Tom.
Ben: Yea me too. He makes my blood boil.

Idiom 2 - stab in the back = to betray someone
Example:
Jill: Did Jon help you?
Ray: No, he stabbed me in the back.
Idiom 3 - skeletons in the closet = secrets
Example:
Charles: Are you getting to know your new boyfriend?
Rachel: Yes, but he has a lot of skeletons in the closet.
Idiom 4 - scared to death - scared you cannot move
Example:
Peg: I saw a snake in my backyard.
Donna: That would scare me to death if I saw that.
Boy: Mom, dad, guess what? My teddy bear is alive.
Mother: Really? Well isn't that exciting.
Boy: No mom. He's really alive. Look!
Ted the bear: Merry Christmas Everybody.
Father: Jesus H. Fuck.
Ted the bear: Let's all be best friends.
Mother: Oh my God.
Father: Get away from that thing. Get over here. Right now.
Boy: But dad.
Father: Get over here.
Mother: Listen to your father.
Father: Helen get my gun.
Boy: Dad no.
Ted the bear: Are you a hugging guy?
Father: Get my gun and call the police.
Ted the bear: I'm sorry Mr. Bennett. I didn't mean to scare anybody. I just wanted John and I to be friends.
From: Ted the officially funniest scenes.
A federal appeals court in Washington issued a ruling Friday that jeopardizes the sentences of some January 6 rioters who were convicted of misdemeanors for trespassing at the Capitol and were sentenced to both jail time and probation. The ruling means sentences may need to be invalidated for some convicted January 6 rioters. The 2-1 decision, delivered Friday by the DC Circuit federal appeals court, establishes how severe the punishments can be for January 6 rioters convicted of low-level charges.
The opinion by DC Circuit Judges Justin Walker and Judith Rogers determined that January 6 rioter James Little couldn't receive a sentence of prison followed by probation – what is sometimes called a "split sentence" – for his petty offense.
"Probation and imprisonment are alternative sentences that cannot generally be combined," the appeals court wrote.
Judges in DC's federal trial-level courts had used these "split sentences" for low-level January 6 offenders to briefly jail them as punishment for their role in the historic attack on the Capitol and then to keep them on probation and under court supervision through the next election.
Little challenged the legality of his receiving such a sentence after he pleaded guilty to four low-level charges, including disorderly conduct on the Capitol grounds. Judge Royce Lamberth of the DC District Court had sentenced Little to 60 days in prison followed by three years of probation.
In the new DC Circuit ruling, the majority wrote that the "text and structure" of relevant federal criminal code show "that probation and imprisonment may not be imposed as a single sentence."
"They are separate options on the menu," Walker wrote for the majority.
Circuit Judge Robert Wilkins, the dissenter on the panel, wrote that under an amendment passed by Congress in 1994 to the Sentencing Reform Act, Little's sentence fit under an exception lawmakers made permitting split sentences.
The majority and dissent sparred over how the 1994 amendment to the sentencing code should be analyzed grammatically.
Dating Around the World
Dating a foreigner can be a wonderful experience, but it might also present challenges. Take a look at these dating customs from various countries.
Kim age 20, Korea
Where I'm from, the man pays on a date. If a guy asks a girl to go Dutch, she won't think he's interested in her. However, if they go for coffee afterwards, the girl will usually offer to pay. Korean students are busy and don't tend to start dating until college.
Jack age 22, India
In India, marriages are often arranged by the parents. Sometimes, the bride and groom don't meet until their wedding day. However, this custom is not as common in India today. My parents let me decide who I wanted to date.
Pedro age 18, Nicaragua
In my country, people don't date in pairs. Instead, a large group might go to a dance party together. This makes things a bit more relaxed. Central America is conservative. Kids usually aren't allowed to date until they're 15 years old.
Karen age 20, Germany
In Germany, it's important to be on time. If you're late, the date might not happen. We do have one interesting custom. When a man picks a girl up at her house, he should bring flowers for the girl and her mother.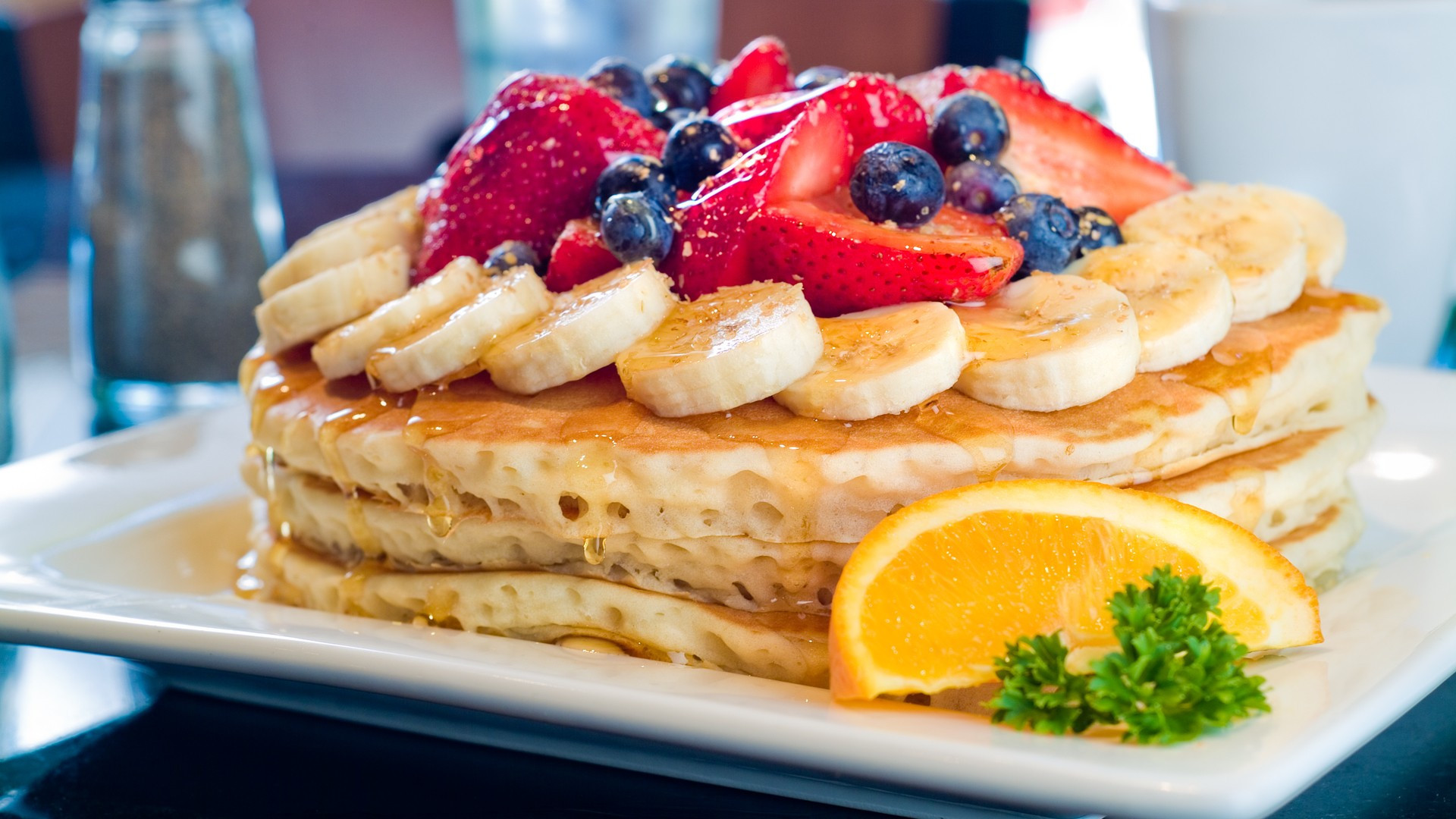 Common breakfast foods in America are pancakes, eggs, bacon, sausage, French toast or cold cereal. Actually, there are no rules of what to eat for breakfast in America. When people are children, most parents will make a hot breakfast like bacon and eggs. Some Americans do not like eggs, so they might have French toast or pancakes. If the parent does not have time to cook or the child does not have time to eat a big breakfast, the child might eat cold cereal. In the past ten years or more, people started to add some fruits of pancakes. Some restaurants offer strawberries, bananas or blueberries on pancakes.
A new crackdown law allows cops to revoke driving licenses and fine drivers $1,000 - even without officers physically witnessing offenses. Florida Governor, Ron DeSantis, signed off the House Bill 399 last year which went into effect on October 1 and allows officers to use photos and videos posted online as evidence to track down speedy drivers.
The bill is designed to stop young racers and has been hailed as "life-saving" by Lili Trujillo-Puckett who lost her 16-year-old daughter Valentina in a street race in California in 2013.
The teen, who was a passenger in the back of a car, was on the way back from her friend's house when the driver of a blue Ford Mustang was challenged to a street race. Valentina tragically died.
Trujillo-Puckett told Fox 13: "Once you take away the fun of it, it's going to help a lot. That's the way they catch them through social media. However, social media was making it so bad as well, so I believe that this is actually a life-saving bill."
The new law bans drivers from performing dangerous donuts on public roads, drag racing, and street takeovers, with police not having to witness the stunts in order to go after the perpetrators.
Officers will now be able to track down the drivers using their license plates and cars, which will be sufficient evidence. In addition, those who break the law can be charged with a first-degree misdemeanour and face a fine between $500 and $1,000. Drivers who are charged face the risk of losing their licenses for an extended period, according to the new bill.
It states: "'Spectator' means any person who is knowingly present at and views a race, drag race, competition, contest, test, stunt or trick, takeover ride, or exhibition when such presence is the result of an affirmative choice to attend or participate in the event race.
"For purposes of determining whether or not an individual is a spectator, finders of fact shall consider the relationship between the driver racer and the individual, evidence of gambling or betting on the outcome of the event race, filming or recording the event, or posting the event on social media, and any other factor that would tend to show knowing attendance or participation."
Anyone who is found to be a spectator at the event is committing a noncriminal traffic infraction, according to the law, which also states drivers who violate the law twice within five years will be slapped with a $1,000 and $3,000 fine. Their driving license will also be revoked for four years.
The bill adds: "Any person who commits a third or subsequent violation within 5 years after the date of a prior violation that resulted in a conviction for a violation of subsection (2) shall pay a fine of not less than $2,000 and not more than $5,000.
"The department shall also revoke the driver's license of that person for 4 years."