The First All English Newspaper in Kumamoto City, Japan
Exchange emails with a native speaker of English
If you really want to improve your English skills, you should practice exchanging emails with a native speaker. Answer the questions below and send your answers to one of our staff members. You can also practice your speaking by skype or meeting in person.
Topic: Traveling
1. Have you ever been abroad?
2. If you could go anywhere in the world, where would you go?
3. Who do you usually travel with?
4. What do you like to do when you travel?
5. Would you rather live in New York City, USA or London, England for a year?
6. Have you ever flown first class or business class?
7. What was your best vacation?
8. What kind of souvenirs do you buy for yourself?

Send your answers to someone on our staff. We will correct your English and answer you. Write the staff's name in the subject. Email: bluehillesl@yahoo.com
Male Female
David (USA) Sharon (Canada)
Randall (USA) Lisa (Canada)

Grammar 1
Ex. In most cases, Americans move out when they turn 18.?

1. In most cases, Japanese ladies rent a kimono.
2. In most cases, Americans do not own a gun.
3. In most cases, Americans do not know how to fire a gun.
4. In most cases, Japanese like to go to karaoke.

Grammar 2
cheer up = make happy
Ex. What cheers you up?
Ice cream cheers me up.
1. Taking a hot bath cheers me up.
2. Drinking beer cheers me up.
3. Eating doesn't cheer me up.
4. Singing doesn't cheer me up.

Foreigner's Voice
I have been living in Japan for 20 years and what surprises me the most is that Japanese teachers teach Japanese students how to approach a foreigner and what to talk about. It is strange to me because Japanese teachers do not have any foreign friends so how do they know how to talk to a foreigner. What surprises me even more is the students don't think and listen to the teacher. Whenever I meet a Japanese person, they always ask me to same boring questions. At first, I used to tell the truth but later on, I started to lie. I realized that they are just trying to speak English but they are not really listening to the answers and they don't remember the answers. When a Japanese person asks me "Where are you from?" I realized that even after 30 years of learning English in school, the students are not aware of various accents so even though I am really from America, I say, "I am from England." I generally choose a different country from around the world from Germany to Brazil and so on. When someone asks me "Why did you come to Japan?" Even though 99% of foreigners come to Japan to teach English, I generally lie and say something like "I came to find girls."
It seems to me that although Japanese teachers teach English, they can't teach how to use the language. When Japanese want to make friends with a foreigner, they should learn English from a native speaker because they can teach you how to learn the language.
English Idioms
Idiom 1 - Pull strings = to have influence that is based on personal contacts
Example:
Sam: Can you pull some strings to get me a job?
Ben: Yes, I can pull some strings to get you a job.
Idiom 2 - Face the music = accept punishment
Example:
Jill: You broke the window. Are you ready to face the music?
Ray: Yes, I am ready to face the music.
Idiom 3 - Back in the day = when I was younger
Example:
Charles: How much was a Coca Cola back in the day?
Rachel: Back in the day a can of Coca Cola was just 25 cents.
Idiom 4 - Come Clean - confess
Example:
Student: Are you going to come clean about cheating on the test?
Teacher: I'm not ready to come clean.
American Culture
In most cases, Americans like something different. They want to show their personality which is different from others. When children are usually in kindergarten, the girls get their ears pierced. Although most children do not dye their hair, they do try to look different from other people. Even when children choose their clothes, they may copy some parts of their friends, but they will usually try to add something to make themselves look a little different. American children do not wear school uniforms because the premise about America is freedom. Girls might buy a skirt, but they may choose a different style skirt for example a skirt with pleats or plaid. They may choose a different length skirt as well. For boys, they usually wear jeans but they may choose a different color. Most boys wear black or blue jeans, so boys might choose red. Boys have to be careful not to look gay in school so there are some colors they will not wear. Girls do not want to look too manly, so there are some clothes they will not wear. For boys an earring in the left ear means cool. An earring in the right ear means gay. For boys who usually wear sneakers, they may choose the same style like Nike or Adidas, but they may buy a different color. For example, red and black sneakers are cool and different. It is considered not cool or not good to copy someone else.
When Americans are old enough to drive, they usually do something different to their car to make it stand out as different. For example, some boys put a bra on the car, tint the windows, put a flower on the dashboard or get vanity plates. In states like Georgia and California, some people put hydraulics in their car to make them jump and ride on 3 wheels.
Benjamin Banneker was born on a tobacco farm in Maryland in 1731. His mother was a free woman and his father was a slave, which by law, made Benjamin a freeman. In school, Benjamin showed great interest and ability in mathematics. As he did his chores on the farm, he would make up math problems to solve. He also learned how to play the flute and violin.
When he was twenty, Benjamin was given a pocket watch. He took the watch apart to study how it worked. He was so fascinated by the watch that for two years he spent all his spare time building a clock carved entirely of wood. When it was completed, it kept perfect time for over fifty years. This clock is believed to be the first clock made entirely in America.
Later Benjamin was given some astronomy books, science equipment and a telescope. He began to study the stars and the constellations. He had a great interest in science and math and he wrote his own almanac. In it he included the times of eclipses, the hours of sunrise and sunset, weather forecasts and even a list of medicines.
Benjamin Banneker became so well-known that President George Washington chose him to help plan the city of Washington D.C. It is a beautiful city thanks to the assistance of Benjamin Banneker.
Benjamin Banneker took his last walk with a friend on October 9, 1806. He complained about being ill. He died later that day.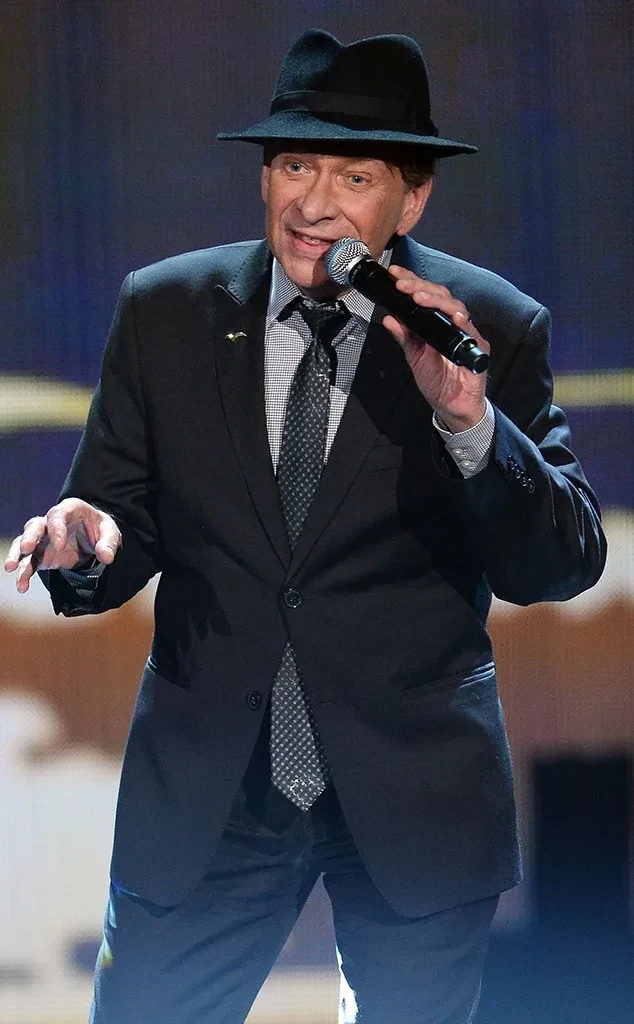 The music community is mourning the death of Bobby Caldwell. The jazz singer known for his hit song, What You Won't Do For Love" died March 14. He died at his home in New Jersey. His wife confirmed he was 71. His wife said, "Bobby passed away here at home. I held him tight in my arms as he left us. I am forever heartbroken. Thanks to all of you for your many prayers over the years." Last year his team confirmed Bobby suffered a bad reaction to some antibiotics. Bobby hadn't been able to walk for the past five years and he was coping with a torn tendon in his ankle. Bobby gained notoriety in 1978 with "What You Won't Do For Love". The song rose to the top 10 of Billboard Hot 100 and has been sampled by various artists like Boys II Men, Tupac Shakur and Michael Bolton. His great hit record led him to be invited by Natalie Cole to be her opening act on tour. He later said, "I was surprised to see nothing but black people in the audience. Certainly, they were probably more surprised than I was. Most of the wonderful people I've gotten to know in the radio business, they all say the same thing. It's a universal language. There should be no barriers." He later commented about his experience, "I walked out on stage and you could hear a pin drop. It was like, What the fu** is this? I stayed and delivered and after 10 minutes, I had them in my pocket. That was the night I became a man. I tell ya."
Martin: Where were you on the 15th?
Tommy: I was with you Matlock.
Martin: That's very funny Heady Murphy. Just tell the jury that I did not run that stop sign.
Tommy: I don't what you were doing. I was looking for a number in my address book.
Martin: You have an address book? May I see it? Please, we're pressed for time. Exhibit A. Let's see what you got here. Chip, Ernest, Craig, Tito, Jermaine, got a lot of brothers up in your book Tommy. I mean don't you know some women?
Tommy: Ha ha Martin. Shut up Martin. There are plenty of women's names in there.
Martin: You right. Right here. Here is one. Claudine GTD. What does GTD stand for? Tommy, I've asked a question. What does GTD stand for?
Tommy: I answered your question.
Martin: Man, you are in a court of law. There are a lot of people in here. We can't hear you. Your honor you're going to have to make him speak up. What does GTD stand for?
Tommy: GOT THE DRAWS!
Judge: Order in my court. Mr. Payne.
Martin: Yep, he got the draws.
From the TV show Martin
Youtube: Tommy GTD
Genre: Comedy